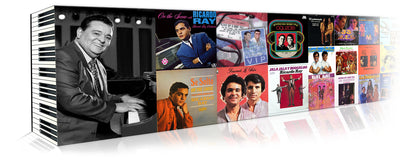 ¡Richie Ray en Vivo!
Para Iglesias, Conciertos, Contrataciones, Conferencias, Etc:
Por favor de comunicarse con Joaquin G. Molina
Celular o Whatsapp +1-305-796-5203     jmolina@solmiami.org
Richie Ray "Goldfingers"
Over 50 Years of Music History.  Member of the legendary Fania All-Stars.
Part of the iconic duo "Richie Ray & Bobby Cruz".
Richie Ray has won Grammy Awards, Gold Records and Millions of fans around the world.
But more than anything his love of God and people make him a true Legend!